Key Staff
The Nottingham Academy is led by the Lead Principal, Mr G Rae.
Each site then has its own Principal, Senior Leadership Team (SLT), Heads of Department, Heads of Year and Directors of Achievement so that pupils and parents have clear points of contact.
Site based leaders not only manage the day-to-day running of each site but contribute to the wider strategic leadership of the Academy.
Curriculum Management is undertaken by Heads of Department who are responsible for the efficient delivery of the National Curriculum. Year Heads manage the year teams and oversee the pastoral welfare of all pupils.
Nottingham Academy Senior Staff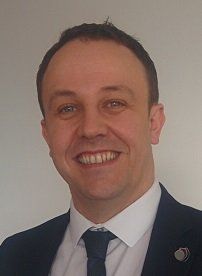 Mr G Rae
Lead Principal Nottingham Academy
Mr S Jones

Head of School: Primary
Mr M King

Deputy Principal

Greenwood Campus

Mr A Hashim

Senior Deputy Principal

Ransom Road Campus

Mrs J Bigwood

Senior Deputy Principal
Greenwood Campus

Mrs N Quinton

Deputy Principal
Ransom Road Campus